ROSIE CAMPBELLS IS BRINGING JAMAICAN INSPIRED JERK EATS, TROPICAL COCKTAILS AND GREAT RUM TO SURRY HILLS.
INSPIRED BY HOME-STYLE COOKING INFUSED WITH THE WARMTH AND VIBRANCY OF JAMAICA'S CULTURE AND PEOPLE, ROSIE CAMPBELL'S OFFERS FOOD THAT SPEAKS TO THE SOUL, PACKED WITH CARIBBEAN WARMTH, FLAVOUR AND LOVE. IT IS OUR TAKE ON TRADITIONAL JAMAICAN CUISINE BALANCED WITH MODERN, CULINARY TWISTS.
food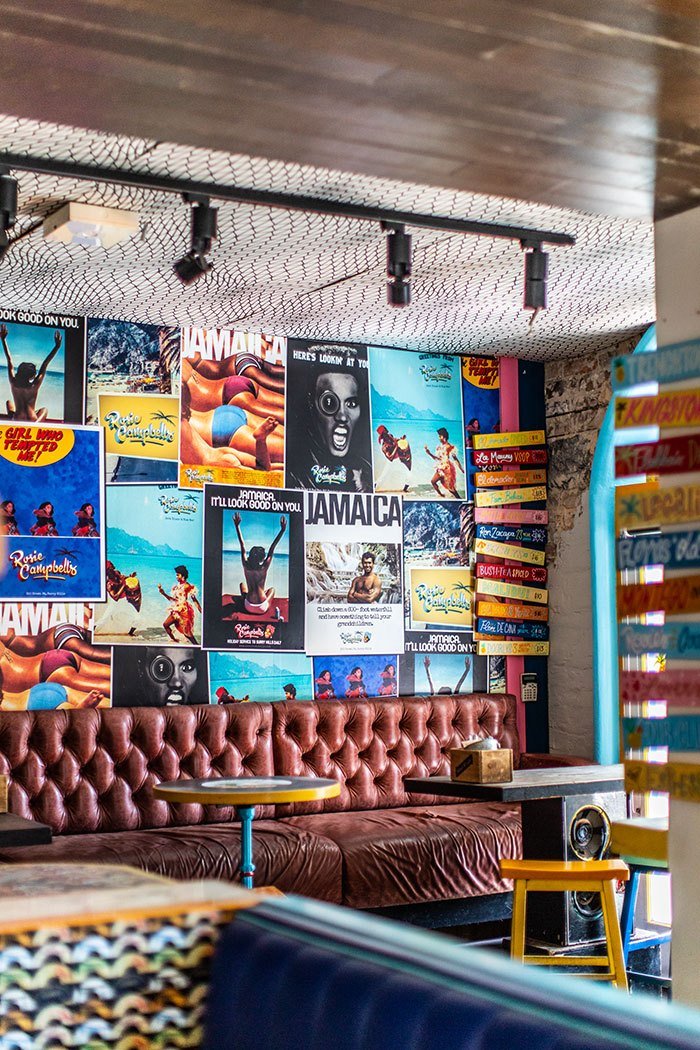 WHETHER YOU'RE FEASTING WITH FRIENDS OR SIMPLY WANT TO RELAX WITH A COCKTAIL OR TWO, OUR UNIQUE BLEND OF TROPICAL SPICES, WARMING RUMS AND SUNSHINE ON THE ROCKS HAS GOT YOU SORTED.
ROSIE CAMPBELL'S WAS CREATED FROM A SIMPLE PHILOSOPHY: BRING THE FUN, BRING THE FLAVOUR, AND BRING ON THE GOOD TIMES. IN SHORT, ROSIE CAMPBELL'S IS AN ISLAND VACATION IN THE MIDDLE OF A BUSY COSMOPOLITAN CITY.
drinks
FOLLOW US ON INSTA